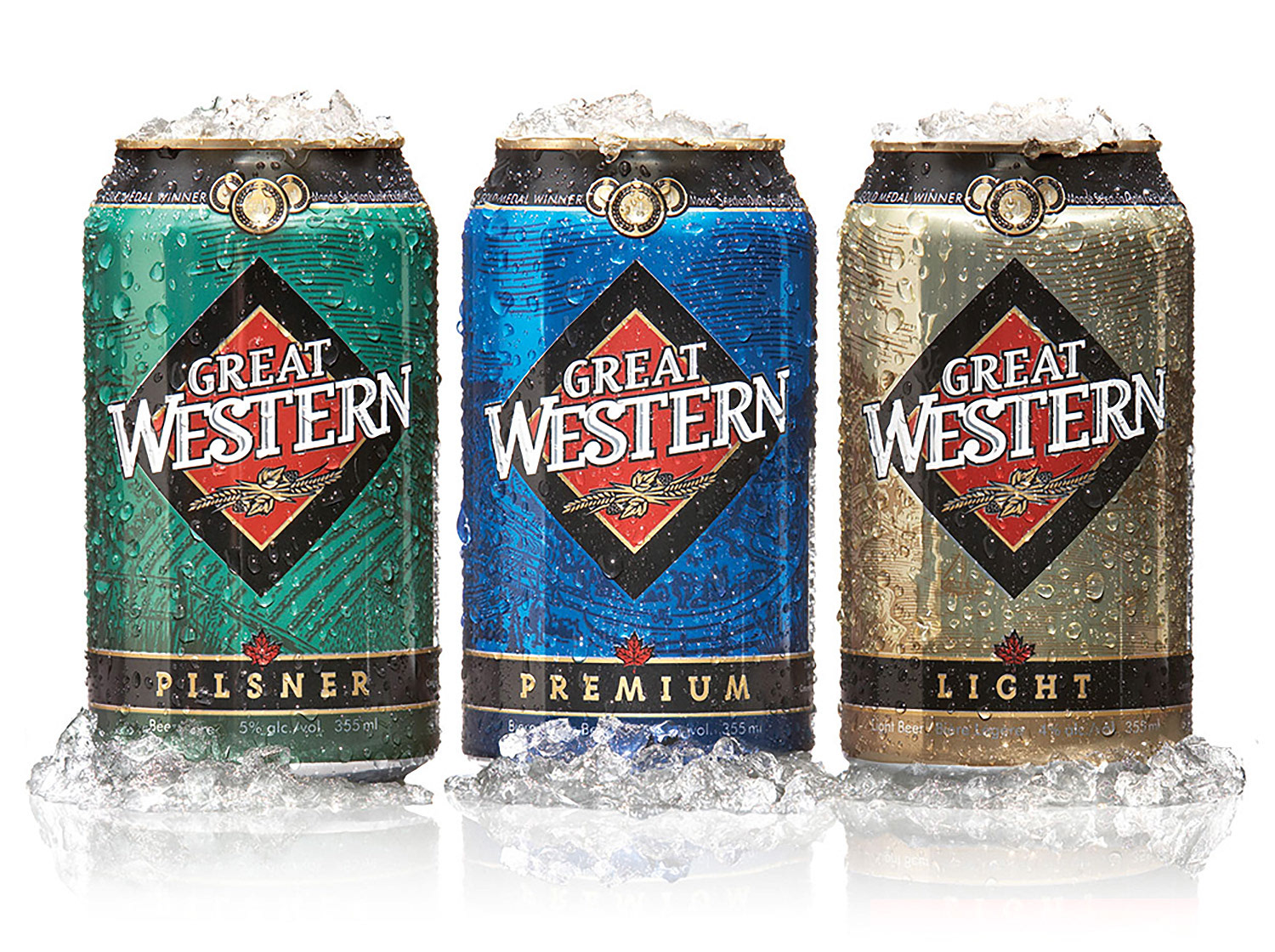 How do you spread the word about a beer as great as the west?
Serve up a crisp, refreshing new identity and serve it with a whole lot pride in the great westerners who drink – and make – this terrific local beer.
GREAT WESTERN - REBRANDING
Great Western Brewing hired Suburbia Studios to clean-up and evolve their brand identity. Building upon their existing good reputation, we worked with some visual building blocks and celebrated the brewery's Saskatchewan roots. The box designs featured a prairie landscape that, when in store, connected the panoramic scene between flavours. The new packaging look helped elevate the award winning beer to a premium status. The pride of place theme extended to the "Great Western Man" marketing campaign we rolled out in TV, radio and print. 
Campaign rebrand highlight video created for Great Western Brewing by Suburbia Studios a few years back to celebrate the Rolling Stones, the Brewery packaging rebrand, and the Great Western Man.