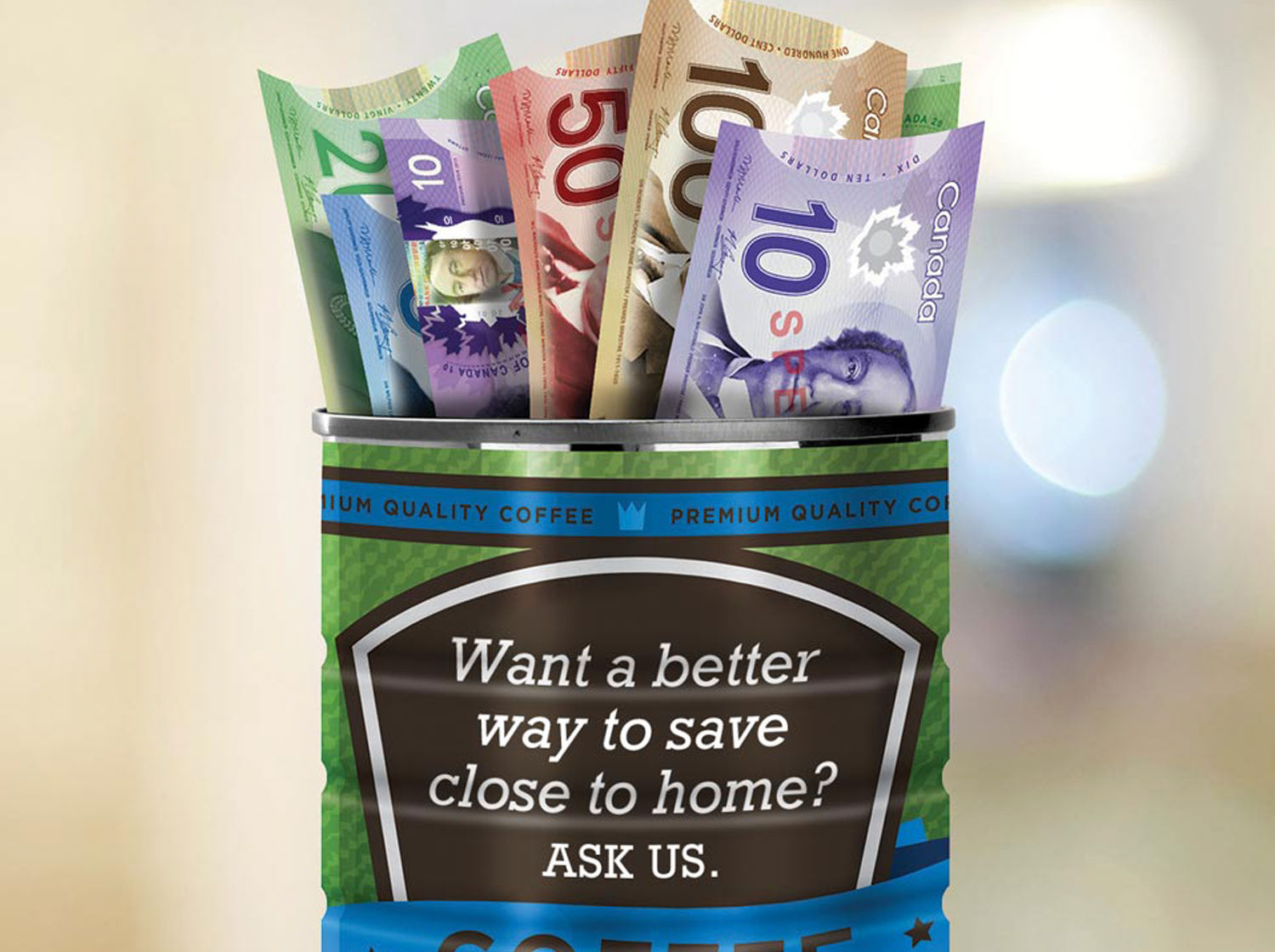 How do you encourage people to find a better way to save?
Show members that our credit union client has lots of great ways to put their money in a safe place – all of them better than cash in a coffee can.
COASTAL COMMUNITY - DEPOSIT CAMPAIGN
To encourage credit union members to retain, increase or open new term deposits, the communications were visually dynamic and engaged the customer through direct mail, in-branch posters, counter coffee tins and dimensional floor decals you could not miss. The marketing used a visual metaphor that reinforced how safe GIC deposits were and the benefits of reinvested locally with Coastal Community Credit Union.